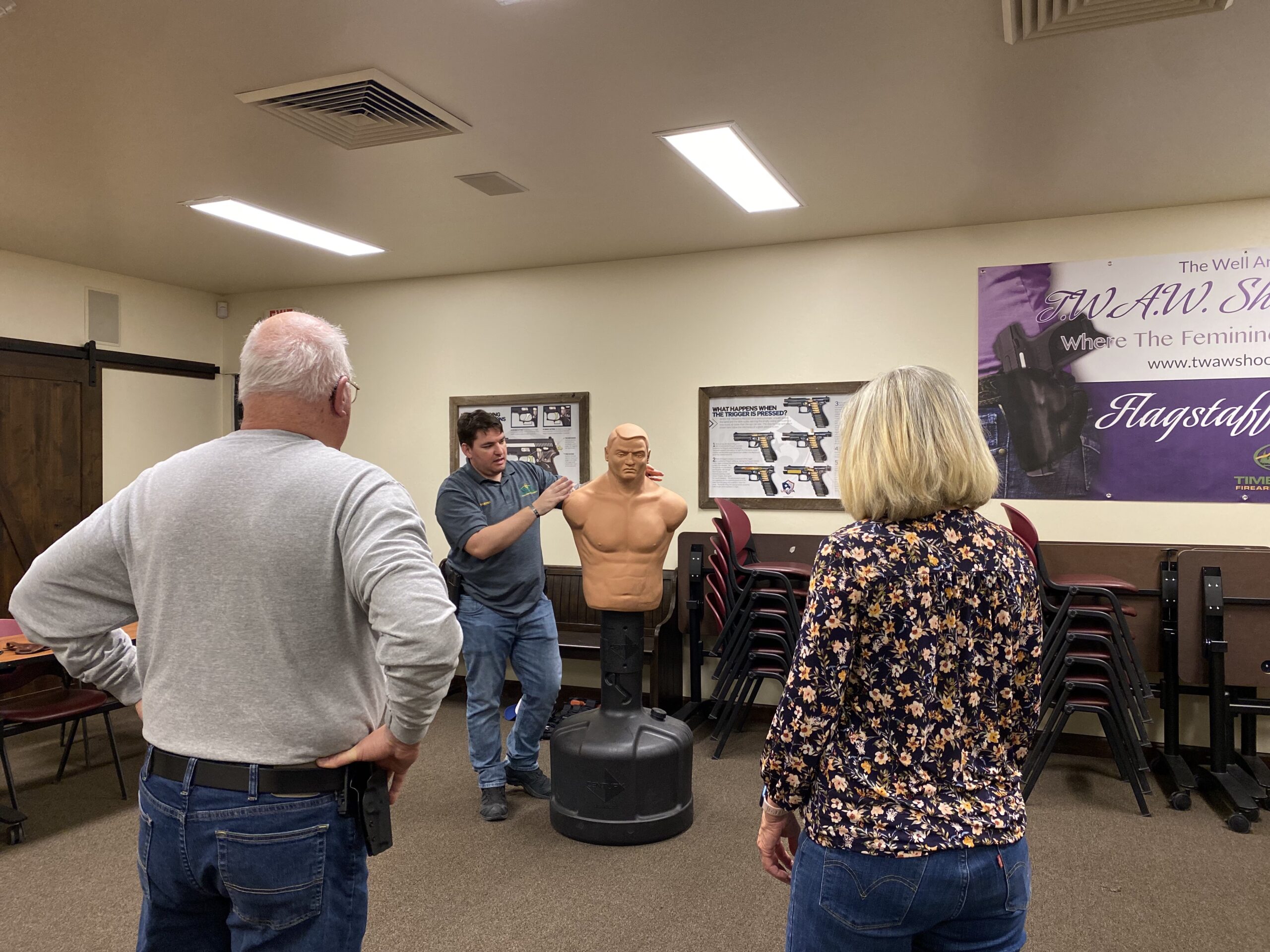 CLOSE QUARTERS DEFENSE is a 4 hour class that will increase your preparedness to defend yourself and get to your handgun! You'll be partnered with other students in the class to work through defensive situations. The course focuses on Semi-Auto Handguns, but Revolvers are also welcome, and it includes classroom time and range time.
TOPICS INCLUDE
Proper Mindset
Hand-to-Hand Combat Drills
Fighting to your Holster
Defensive Combat Scenarios
Close Quarters Live Fire
WHAT TO BRING
Reliable handgun (semi-auto or revolver)
Reliable holster (OWB or IWB)
Eye & ear protection
50 rounds of ammunition
Snacks/Water
DETAILS
Prerequisite Courses: Intermediate Handgun
Minimum enrollment age is 18 years old or 10 years old with a parent/guardian
Must be 21 years old to rent a handgun
An email will be sent after sign up with further information
Cancellation Policy: No refunds. Class fee can be applied toward a future class if rescheduling arrangements are made at least 7 days prior to original scheduled class.
TRAINING Sign-Up interest forM
We will be in touch as soon as possible to get you signed up for your training course.