ROB & ELISE WILSON
Photo: Jake Bacon
OUR Family
Meet Rob & Elise Wilson
Rob spent 22 years on active duty in the Navy. Most of his time was spent on the Boomers (missile submarines). His responsibilities included the maintenance, testing and launching of nuclear missiles. He was also a security force trainer responsible for nuclear weapons security onboard the submarine.
After graduating from UofA, Elise went to work for Channel 3 in Phoenix, where she was the person behind the camera that brought you all the nightly news. Following several years in Phoenix, she was promoted to bureau chief in Flagstaff. In addition to shooting competitively in IDPA and USPSA, she is an accomplished Cowboy Mounted Shooter on her horses, Jesse and Boomer.
Elise and Rob Wilson enjoyed shooting sports for years and recognized that Flagstaff needed a facility that could provide the entire package of firearms, training, and an indoor range.  After many months of research, they found a great site, designed the facility, and worked through the permitting process to build Flagstaff's only indoor shooting range. The safe, welcoming environment provided has been appreciated by all.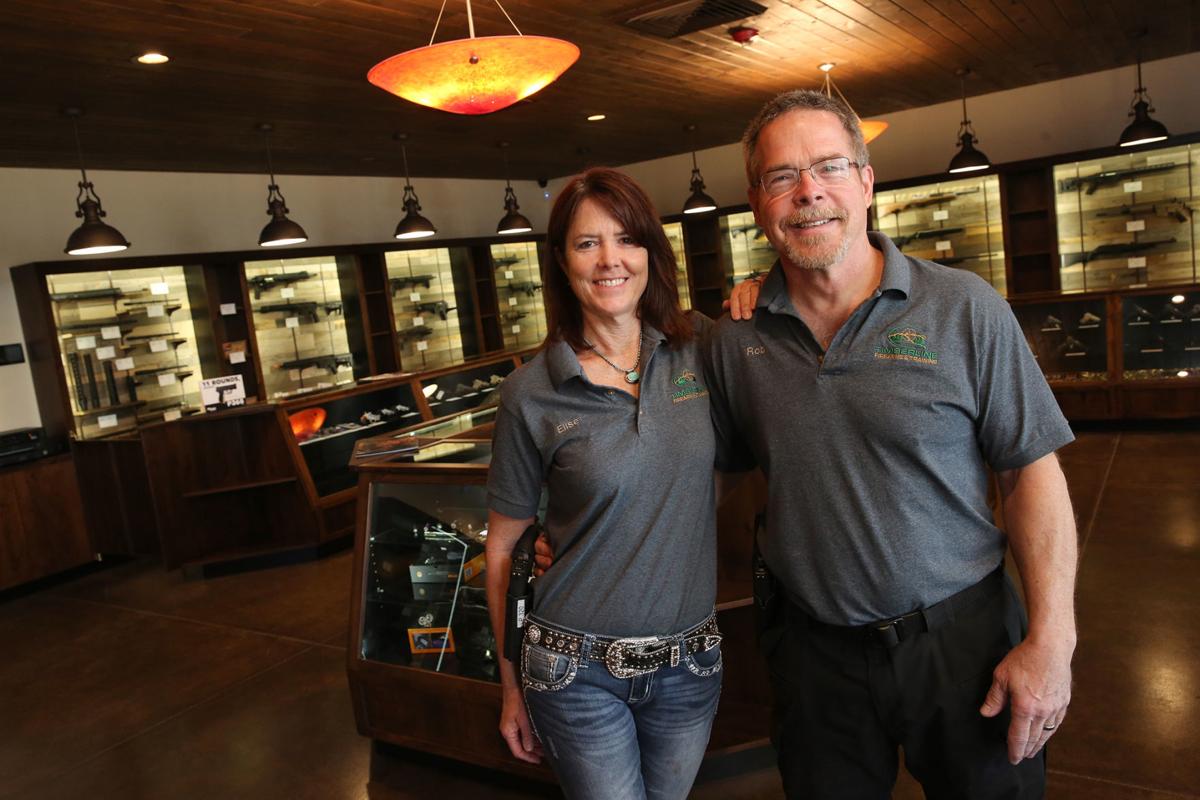 ROB & ELISE WILSON
Photo: Jake Bacon
OUR TEAM
Diversity defines Team Timberline, and we value integrity and personality over all else.  You'll always feel welcome and there is no such thing as a dumb question.
You'll be treated with respect at Timberline by our highly trained and qualified employees. Our employees are here to HELP you find what you're looking for and keep you safe on the range. You WON'T find attitude and arrogance at our shop. You'll find folks that help you find the RIGHT firearm that fits you and can train you on the proper safety and techniques to make you a responsible firearms owner.
OUR FACILITY
Timberline Firearms was constructed using state-of-the-art techniques to ensure it's a safe and environmentally friendly facility. We integrated solar panels, rain water collection, drip irrigation and green building techniques because we recognize the value it provides to us and our community. We're proud to say that we generate on average twice as much electricity as we use! We also have wheelchair accessible lanes in our indoor range.