TRAINING AND ASSISTANCE FOR FIRST-TIME SHOOTERs
Timberline welcomes visitors and first-time shooters from everywhere.  Our knowledgable, trained staff provide a safe and friendly way to experience the thrill of firearms. Our trained staff will guide you through your first firearm experience and help you become a safe, informed, and prepared participant at our range. 
Timberline Firearms and Training is committed to SAFE and Responsible Firearms ownership and use.
VIRTUAL TOUR
Click through this virtual tour and explore our entire facility from the Store, to the Range Lanes, Membership Lounge and more!
RENTALS FOR FIRST-TIME SHOOTERS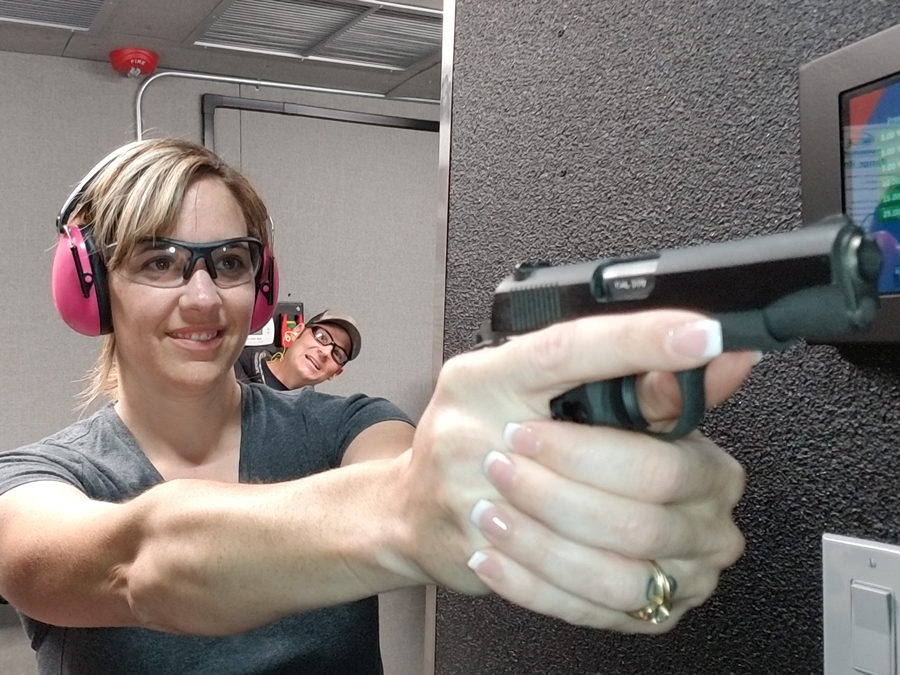 NO GUN? NO PROBLEM.
We have over 30 firearms on our rental wall for you to choose from.  The span the entire spectrum from those with low recoil that are great for first time shooters to AK-47's and a Full Auto M4. Our staff can help you understand and choose which firearm might suit you best.  If you like it so much you'd like to buy it, we subtract the rental fee from your purchase!
$15 to Rent
(Excluding Fully Automatic firearms)
$99 to Rent Full Auto Package
(includes either a M4 Rifle or MP5 Pistol, 2 full magazines. eye/ear protection, target and range fees
ALL STANDARD RENTALS MUST BUY RANGE AMMO.
FREQUENTLY ASKED QUESTIONS
What are the range fees?
Lane rentals are $22/hr for the first shooter and a second can join on the same lane for only $11.
How much are the firearm rentals?
Just $15 to rent all but the full auto firearms.
Can I rent fully automatic firearms?
Yes! Our package includes either a M4 Rifle or MP5 Pistol, 2 full magazines, eye/ear protection, a target and range fees.  All for just $99.
Do I need to have eye and ear protection?
Eye and ear protection are required when you are on the range. We have them available for rent for $5.
What about targets?
We have a dozen different targets to choose from and they are $1.99 ea.
What's the range length?
The indoor range length is 25 yards.
Are there age requirements?
Children 10 and older are allowed to shoot with a parent. Must be 18 to use the range without a parent. Must be 18 to rent a long gun. Must be 21 to rent a handgun.
Is Timberline Firearms Wheelchair accessible?
Yes! We have wheelchair accessible lanes available.