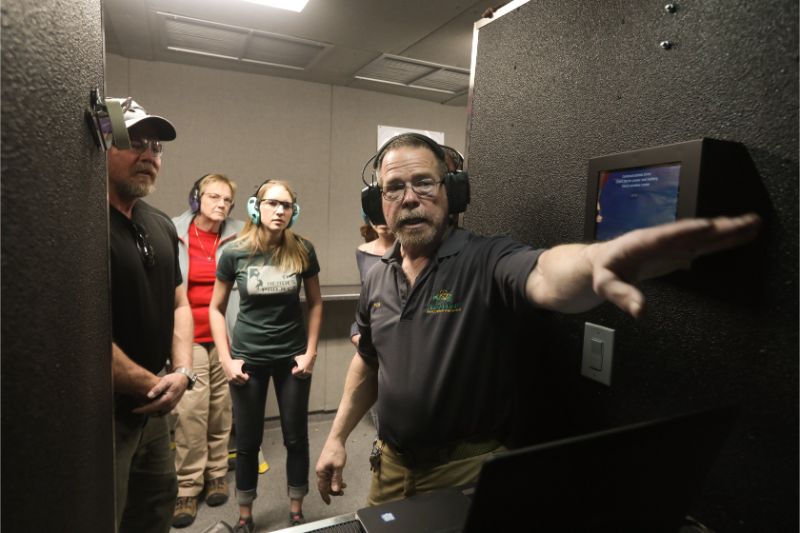 CONCEALED WEAPONS PERMIT (CCW) is a 7.5 hour class that will give you the necessary foundation for concealment! The course focuses on Semi-Auto Handguns, but Revolvers are also welcome, and it includes classroom time and range time.
Upon successful completion of this class, you will be issued a certificate which can be used to apply for an Arizona Concealed Weapons Permit. Application Packets for the permit, fingerprint cards and locations will be provided.
TOPICS INCLUDE
Firearm Laws
Firearm Safety
Concealed Carry Options
Basic Marksmanship
Proper Mindset
Deadly Force Encounters
CLASS SCHEDULE (subject to change)
8:45 AM – Doors open.
12 – 1 PM (approximately) – Lunch break, and we encourage you to bring a lunch.
1 – 4 PM – During the afternoon, we will head to the range for the shooting portion of the class. Your firearm handling, safety and shooting will be assessed during this time. (Don't stress about this.)

If you don't have a firearm, we have many available for rent.

4 – 4:30 PM (approximately) – Return to the classroom for final review and finish up.
WHAT TO BRING
Handgun, unloaded and cased (many rentals options are available)

There is no ammo allowed in the classroom (no exceptions), so please leave your ammo in the car. You will have time to get your range gear after lunch.

At least 50 rounds of ammunition, and there is ammo for sale at the range

Free range time after class is included in course tuition, so bring more ammo if you plan on shooting after class.

Eye and ear protection (prescription glasses are okay)
Lunch and water (we have a water bottle filling station as well)
DETAILS
Prerequisite Skills:

Basic firearm fundamentals
Knowledge of your firearm

Minimum recommended enrollment age is 21 years old, but open to 18+ (no permit issued under 21)
Must be 21 years old to rent a handgun
An email will be sent after sign up with further information
Cancellation Policy: No refunds. Class fee can be applied toward a future class if rescheduling arrangements are made at least 7 days prior to original scheduled class.
Interested in signing up? FILL OUT THIS FORM
We will be in touch as soon as possible to get you signed up for your training course.