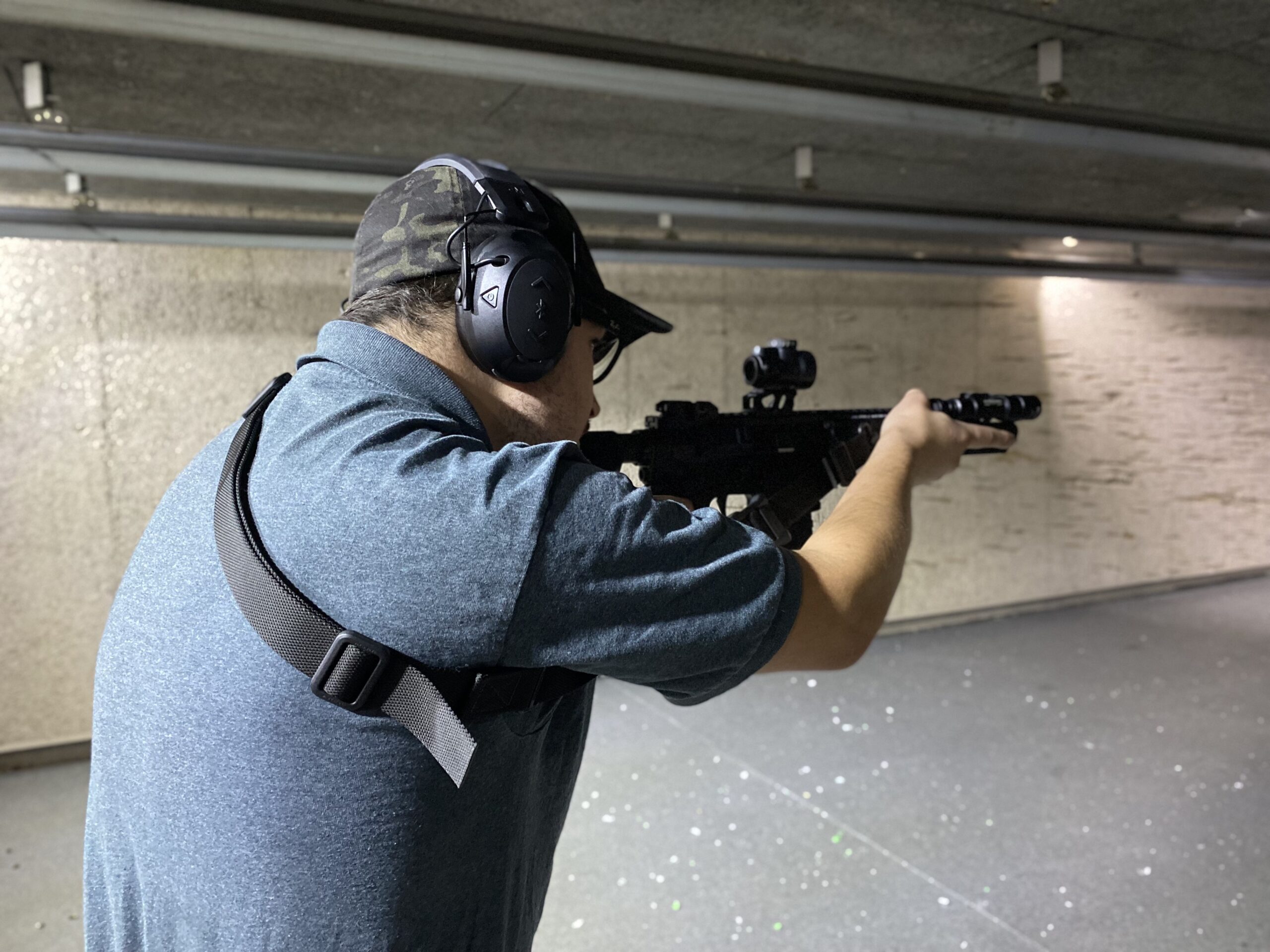 INTERMEDIATE MSR is a 4 hour class that will teach you how to quickly, proficiently and safely operate your rifle with a sling attached and keep it functioning in defensive situations! The course includes classroom time and range time.
Individuals taking this class should already possess a basic understanding of safe gun handling, how their firearm operates and marksmanship. In a fun, positive environment students will learn reloading techniques, malfunction clearance, movement, use of cover and skill builders designed to enhance confidence and improve shooting. Successful completion is required for shooters who wish to wear a rifle sling at our Timberline indoor range.
TOPICS INCLUDE
The Defensive Mindset
Marksmanship
Slings
Sling Manipulation
Reloading
Malfunctions
Cover/Concealment

Basic Movement
Barricades
WHAT TO BRING
Reliable MSR (rentals available)
MSR Sling
Spare magazines (at least 2)
Magazine pouch (preferred)
Eye & ear protection
150 rounds of ammunition
DETAILS
Prerequisite Courses: Intro Modern Sporting Rifle (or equivalent experience, exceptions on case-by-case basis)
Minimum enrollment age is 18 years old or 10 years old (with a parent/guardian)
Must be 18 years old to rent a rifle
An email will be sent after sign up with further information
Cancellation Policy: No refunds. Class fee can be applied toward a future class if rescheduling arrangements are made at least 7 days prior to original scheduled class.

TRAINING Sign-Up interest forM
We will be in touch as soon as possible to get you signed up for your training course.