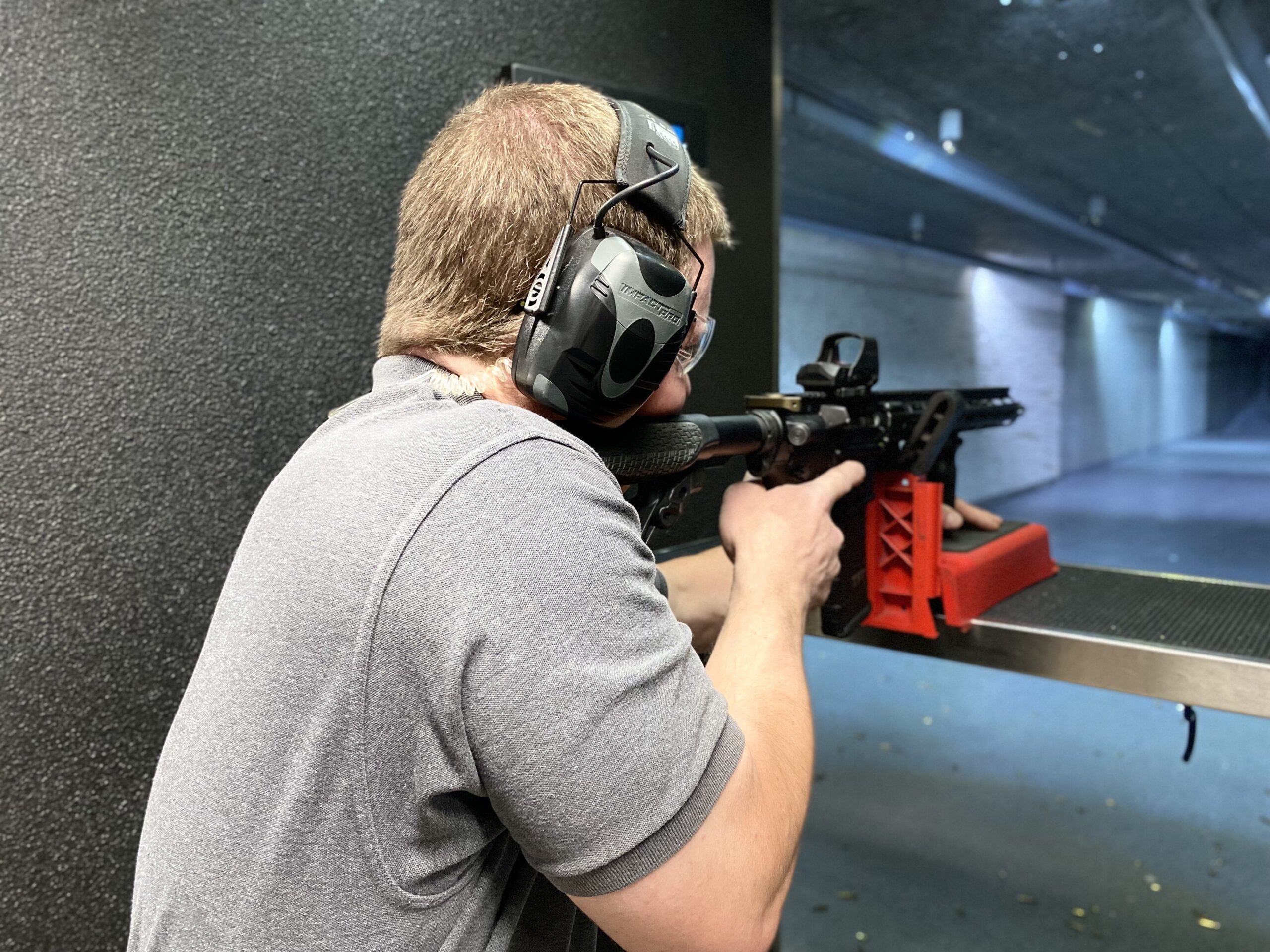 ZEROING YOUR MODERN SPORTING RIFLE (MSR) is a 2 hour class that focuses on zeroing your rifle, learning ballistic calculation, and more! The course focuses on Modern Sporting Rifles such as the AR-15 and it includes classroom time and range time. 
Upon completion of this class you will have the knowledge of procedures to zero a rifle, ballistic calculation, and zeroing at different distances.

TOPICS INCLUDE
Safety Fundamentals
What is Zeroing
Things to Consider When Zeroing a Rifle
Procedure to Zero a Rifle
Ballistic Calculation Knowledge & Resources
Factors When Zeroing at Different Distances
WHAT TO BRING
Reliable MSR
Magazine
Eye & ear protection
30 rounds of ammunition
Optional: barrel rest (sandbags provided)
DETAILS
Prerequisite Skills: basic fundamentals
Minimum enrollment age is 18 years old or 10 years old (with a parent/guardian)
Must be 18 years old to rent a rile
An email will be sent after sign up with further information
Cancellation Policy: No refunds. Class fee can be applied toward a future class if rescheduling arrangements are made at least 7 days prior to original scheduled class.

TRAINING Sign-Up interest forM
We will be in touch as soon as possible to get you signed up for your training course.